Chastity Lynn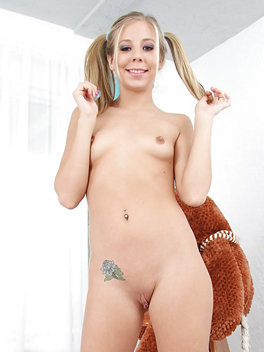 Aliases
Chasity Lynne, Chastity Lyn, Chastity Lynne, Chastity Nubiles, Hailey.
Place of birth

Seattle, WA, United States
Chastity Lynn is an American actress and model in the realm of adult entertainment. She was born on August 10, 1987 in the rainy city of Seattle. Chastity was brought up in mostly all girls catholic schools which makes its influence known in her work. She loves to play the innocent yet wildly naughty schoolgirl which embodies herself earlier in life. Her slim build and sunny blonde hair also lend well to the 'teeny' niche as well. Chastity is a versatile babe that can play any role which the viewer desires at the moment. You wouldn't be the first or last to fall in love with her.